Explore Who is Protesting 2019 - 2021
The map below shows cumulative savings by county, zipcode, neighborhood, section, and individual savings by property. Use the address search bar on the map to find out who is saving in your neighborhood! You can switch the protest year by tapping the icon on the map.
Why choose us?
When you sign up with us, you get the complete property tax protest representation services. Our focus is exclusively on the residential properties in the Greater Austin, the Greater San Antonio, and the Greater Houston areas. We leverage artificial intelligence and other technologies to get you a positive outcome!
Artificial Intelligence
We use sophisticated software, including Machine Learning and Artificial Intelligence, to construct a strong case to reduce your property value! Then, we attend the protest hearings to present the case on your behalf at the appraisal district offices.
Save Time
You can save 8–10 hours of your time by using our services. Every property tax appeal requires hours of research of your home, your neighborhood, recent sales, and etc. This requires thorough understanding of the appraisal process and the usage of very specific formulas for adjustments. Lastly, you'll need to make a trip to the Appraisal District to meet with the appraisers and the ARB panel to present your case.
Save More Money
Property tax consultants have 80–90% protest success rate. Similarly, property tax agents achieve higher property value reductions. Property tax agents win more cases and save you more money on taxes!
Low Service Fee
We charge a contingent fee of only 33% of the total tax savings (that's 30% less than average)! We DON'T charge a minimum service fee! This means you keep A LOT MORE of your savings 💰!
Referral Program
We appreciate your referrals and we want to reward you for referring your friends, neighbors, and coworkers. When your referral signs up for our services, both you and your referral will get credit towards future invoices.
Akshay
Cedar Park
Maksim has been helping me with the protests for the last couple of years. The interest and passion he brings to the table is genuine, and gives his best shot at helping us protest back to WCAD with factual data and comps that are true. He has been upfront when he feels that he can't help a case.
With his new website, TaxProtestMap, Maksim has upped his game. It's straightforward and simple. Who knew protesting for a property was just a few clicks. Wishing Maksim the best as he tries to help his customers!!
Richard
Round Rock
I've always disliked doing property tax protests. Not only because of the time it takes and how intimidating dealing with the county assessors is, but also because it's hard to track down data on what my house is actually worth. The past several years I've resigned myself to pay other firms a hefty fee to protest for me. The process is opaque and usually doesn't even work.
TaxProtestMap is very easy to use. The clean web process guided me through all the simple steps. The great part is it's much cheaper than other services which take much more of my tax savings!
Sign up today and get 20% off your 2023 invoice!
Our 2021 Protest Results
Every property is different and as such, every single property tax appeal is unique. We construct a compelling argument to reduce your property value using our proprietary Artificial Intelligence based technology! Here's a small selection of our property tax protest results from 2021*.
Summerlyn, Leander
Saved $537
Single story • 1,700 sq ft • Built in 2012
| | |
| --- | --- |
| Noticed Value: | $248,864 |
| Certified Value: | $228,863 |
| Value Reduction: | $20,001 |
| Tax Rate: | × 2.685% |
| Total Savings: | $537 |
Bradshaw Crossing, Austin
Saved $365
Two story • 2,400 sq ft • Built in 2017
| | |
| --- | --- |
| Noticed Value: | $310,396 |
| Certified Value: | $293,600 |
| Value Reduction: | $16,796 |
| Tax Rate: | × 2.177% |
| Total Savings: | $365 |
Ranch at Brushy Creek, Cedar Park
Saved $459
Two story • 3,500 sq ft • Built in 2011
| | |
| --- | --- |
| Noticed Value: | $632,002 |
| Certified Value: | $610,418 |
| Value Reduction: | $21,584 |
| Tax Rate: | × 2.129% |
| Total Savings: | $459 |
Buttercup Creek, Cedar Park
Saved $287
Two story • 2,100 sq ft • Built in 1992
| | |
| --- | --- |
| Noticed Value: | $337,997 |
| Certified Value: | $325,686 |
| Value Reduction: | $12,311 |
| Tax Rate: | × 2.332% |
| Total Savings: | $287 |
* Past results are not a guarantee of future performance.
Get Your 2021 Neighborhood Report
Curious about protests in your neighborhood? Want to know the average property tax savings? How many protests were filed, and how many got a reduction? Lookup your neighborhood by address below:
Frequently Asked Questions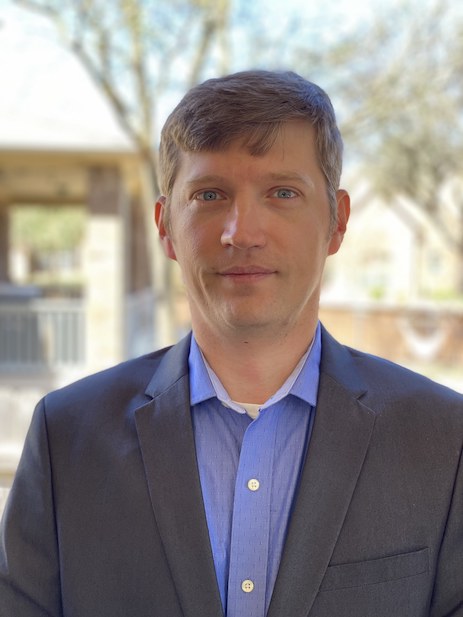 Our Company
Our mission is to reduce Texas homeowners property tax burden by applying the latest technologies to the property tax appeal process!
TaxProtestMap was founded in 2019 as an informational website for Austin area homeowners to raise awereness about the property tax protest process, and to visualize the public protest data on a map. The founder, Maksim Orlovich, is an avid entrepreneur, a passionate software developer with experience spanning nearly two decades, and a licensed Property Tax Consultant.
Maksim started helping homeowners get property value reductions in 2019 as goodwill for the community. We had a great 2022 season representing homeowners in Williamson, Travis, and Bexar counties. We are pleased to announce that in 2023, we will begin offering our world class property tax protest representation services in Harris County, Hays County and Bell County!